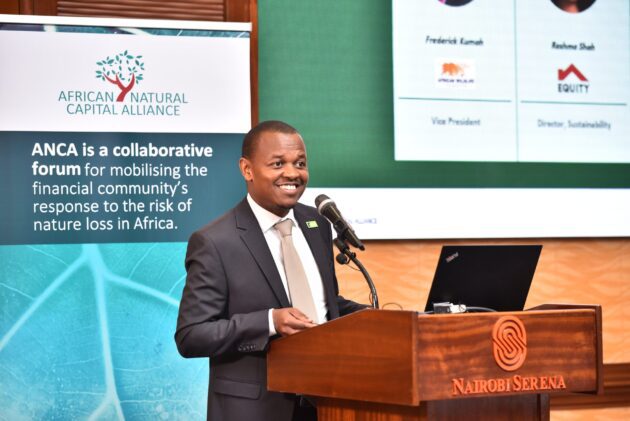 NAIROBI, Kenya, July 25 – Finance firms in Africa are beginning to recognize the risk that the sector faces from environmental degradation.
This is revealed in a new report dubbed 'Improving the transparency of nature-related risks in Africa' by the African Natural Capital Alliance (ANCA).
ANCA was founded by leading banks and insurers in Kenya, South Africa, and Nigeria to tackle the biodiversity crisis as well as how to benefit from it.
According to the report, the alliance underscored the growing importance of African regulators responses to nature-related risks in line with their mandate of maintaining financial viability.
"Enhanced transparency of nature-related risks is fundamental to managing them effectively," Nature Lead at FSD Africa and ANCA Dorothy Maseke said.

"This is the case for individual financial institutions, which need visibility of the nature-related risks in their lending, underwriting, and investment portfolios."
The alliance observes that the Global Biodiversity Framework (GBF), which was adopted in December 2022 by 188 governments across the world, aims to address biodiversity loss, restore ecosystems, and protect indigenous rights.
"This landmark agreement prompts governments to introduce policies to manage nature loss, which will lead to regulators having to act, and highlights the opportunities for regulators to do so proactively," says Oliver Wyman's Sandra Villars.
ANCA opines that African regulators could thus benefit from engaging with this new agenda early and being at the forefront of integrating nature into their regulatory regimes.
Story by: FSD AFRICA